Regardless of the level of success for an organization, undergoing an IT audit is extremely valuable for organizations that are seeking to improve their internal functioning. The purpose of an IT infrastructure analysis is to help organizations better understand what their IT department does and direct executive's attention to areas where time and money are not optimized. Bringing in a fresh perspective creates opportunities for organizations to receive constructive feedback on aspects of the organization that can be improved and made more effective.
At Afia, we use a holistic approach when performing an IT optimization assessment. We hold interviews with employees who work in all sectors of the organization to understand acute pain-points and valuable desires that the organization has for the IT department. The image below contains eleven steps that organizations can take to complete an effective IT assessment.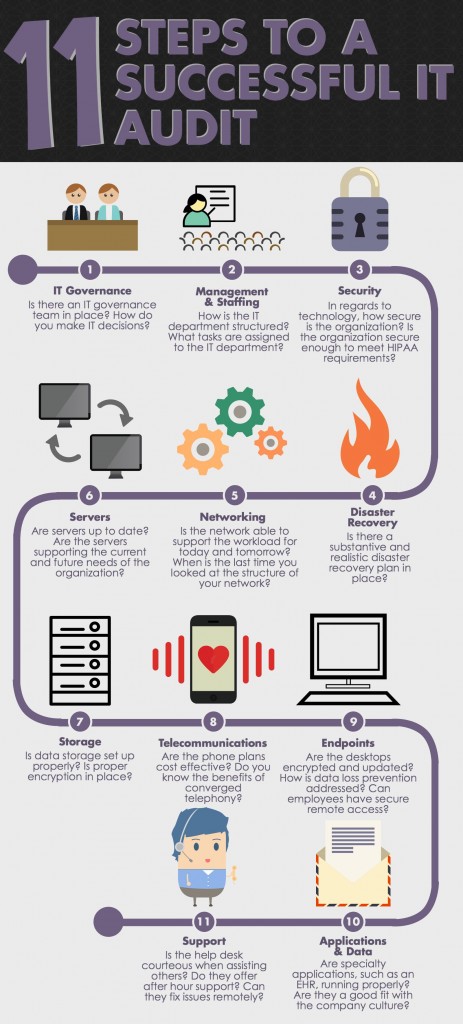 If you believe that your organization can be become more efficient by undergoing an IT infrastructure analysis, contact Afia today at info@afiahealth.com.
All Thought Leadership