Technology that Propels Behavioral Healthcare Forward
The dawn of the EHR age left Behavioral Healthcare providers with an overload of data, instead of a means to empower data-driven decision making and better outcomes. Sisense and Afia Analytics make it easy to eliminate barriers between you and your data through the use of an open API framework and end-to-end BI software. In short, you can leverage existing tools and data to get the customized platform that suits your needs.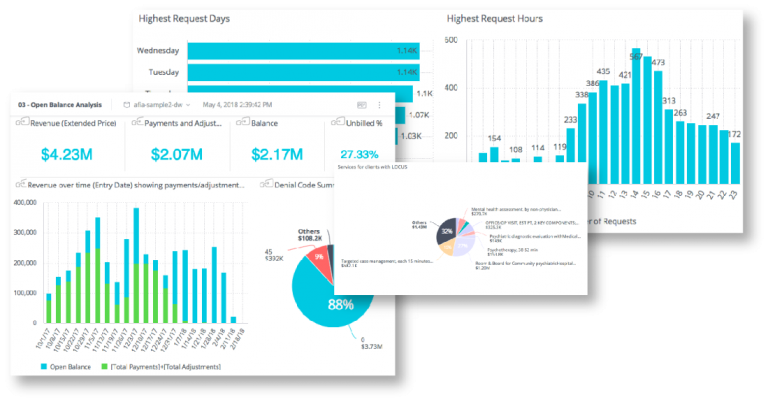 Sisense Provides a Platform for Accelerated Change
The Afia analytics platform dramatically accelerates the time it takes to build, embed, and deploy intelligent analytic apps that unleash user creativity and engagement. Whether it's interactive dashboards, self-service analytics, or business insight, Sisense delivers the industry's lowest TCO at scale, all on a platform designed to leverage all of your data together — no matter where it is.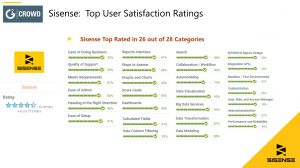 Much More than a Dashboard
While dashboards are important, Afia's proprietary Behavioral Health Warehouse is the brain behind the beauty.  We've invested years in creating a standard model that will help to solve the issues of behavioral health organizations, and over time allow benchmarking across organizations throughout the country.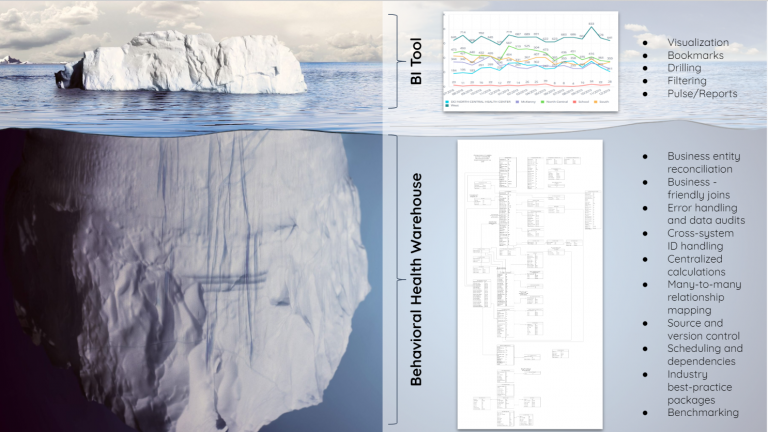 Afia's Strategic BI Packages
If you're feeling overwhelmed by where to start, Afia's nationally recognized subject matter experts have helped to create targeted dashboards that will help you optimize some of the most important metrics for your organizational health.  These include.
Rapid Deployment BI Package – Focused on speed to insight, review some of the most core strategic metrics including productivity, payments, revenue, and service volume
Productivity – Slice and dice productivity by program, service, team, and staff to identify opportunities for improved revenue and operational efficiency
Advanced Financials – Aim for revenue cycle excellence by monitoring your performance against the national benchmark RCM metrics
Cost of Service – Gain clarity into your services and strategy by consolidating data sources to uncover your true cost of service
Value Based Modeling – Leverage your cost of service data, along with clinical outcome measurement, to understand what service modalities cost to drive improved outcomes for your consumers