Afia, and our Director of Clinical Strategies Kathy Dettling, want to invite you to our upcoming webinar: Speaking the Language: Integrated Healthcare 101.
Kathy has traveled around the country for the past few years working with agencies to provide information on how to make integrated healthcare more than just a buzzword. These sessions have allowed her to get a much better understanding of the challenges and questions that exist across the healthcare landscape.  She's identified cultural challenges, inconsistent terminology and misunderstood concepts that create issues that can seem very difficult for organizations to overcome.
We made it our goal for 2017 to make sure that no organizations fall into these traps. In short, we want to ensure that integrated healthcare can be successful at your organization.  Now is the time, as payer sources have begun to look for new ways to improve health outcomes and reduce costs, to make sure you understand the opportunities within integrated healthcare that can help you accomplish these goals.
Please join us on Thursday, May 11th at 1pm Eastern for a FREE webinar on Integrated Healthcare 101. Kathy will discuss the foundational elements of integrated healthcare and establish a common language to help drive this critical work forward in the United States.  The webinar will include information on effective approaches to integrated health that ensure financial sustainability, improved clinical outcomes, decreases in hospital admissions, and improved care coordination.
This is just part 1 of a series that will dive into more operational details as we go, but this session will make the following webinars much more effective!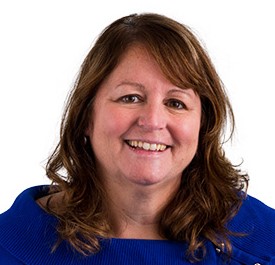 Kathy Polasky-Dettling, MA,  is a the Director of Clinical Strategies with Afia, Inc. and is also a Consultant with the National Council for Behavioral Health and the SAMHSA-HRSA Center for Integrated Health Solutions (CIHS).
Kathy specializes in agency readiness assessments, developing integrated care strategies, and coordinating multi-year state and county learning communities. She has provided integrated care consultation and Case to Care Management training sessions across the United States, and has supported numerous Integrated Health Learning Community projects in Michigan and Ohio.
Kathy has worked in community mental health centers for 26 years in a variety of positions, including day program worker, case manager, access clinician and administrator. She holds a Master's Degree in Counseling Psychology from Western Michigan University, and a Certificate in Primary Care and Behavioral Health from the University of Massachusetts.
All Thought Leadership