As the field of healthcare IT continues to grow, there is an increasing demand for healthcare organizations to implement electronic health records (EHR). In order to ensure a successful transition into a new EHR, organizations must include the process of data conversion into their implementation plan. EHR data conversion, sometimes referred to as data migration, is the process of taking data from an old health record system and transferring it into a new system.
This EHR data conversion process may occur between paper-based health records and an EHR as well as between an old EHR and a new EHR. At Afia, we have worked with multiple companies to assist with numerous data conversions. Though all conversion processes are not created equal, we have developed a three-step approach to help make the complexities easier to manage.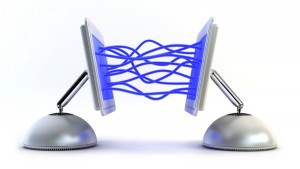 First Step: Establish the Scope of Data
This step is crucial and must occur at the forefront of the data conversion process. Initially, organizations must select what specific data they want to be converted. Organizations may decide to covert as little information as possible or they may want the scope to be more overarching and exhaustive. If there is data deemed useless in the legacy system, it is important to take note of this since some organizations may decide to not transfer such data over to the new system.
It is also important to determine what level of data cleanliness the organization is comfortable with. Deciding on the level of cleanliness for data saves organizations time from fixing parts of data that don't necessarily have to be fixed and can dramatically reduce the amount of time it takes for a successful conversion. Additionally, some parts of converting the data will have to be done manually. It's important to outline in detail what the automated pieces of the conversion process cannot handle.
Inevitably, there will be a handful of things that need to be hand entered for one reason or another. The manual conversion pieces can often get lost during the rush to get the other data converted, but without careful planning, you can easily find yourself without critical information in the new system. Defining the scope at the beginning of this process prevents organizations from having to redo work and saves organizations precious time and money. It can be a painful process to get everything organized properly, but it can easily derail your entire system launch without proper planning.
Second Step: Map Out the EHR Data Conversion
Mapping out data conversion for an electronic health record requires organizations to determine where data from the legacy system will be inserted in the new system to ensure that data is properly transferred between the two systems. This part of the process focuses on making sure that the new system houses data in a way that is easy to find and interpret by healthcare personnel. Often, this requires database professionals to manipulate tables to ensure that data is transferred in the correct manner.
Third Step: Extract the Data
The last step of our approach is to extract the data from the legacy system and place it into the new system. At this point, the computer will inform organizations when data is incorrect which will require database professionals to manipulate tables to accommodate such findings or to manually change the data to ensure it is placed in the new system correctly. This is where the level of cleanliness is relevant. The level of cleanliness that the organization decides upon will influence how many extractions are required. Typically, multiple extractions are needed to ensure data is clean enough for an organization's liking. The number of extractions will also determine the time, money, and the number of people dedicated to data conversion project.
HIPAA Requirements
Lastly, it is important to keep in mind that all HIPAA requirements apply whenever discussing protected health information (PHI). Since PHI is the main source of discussion during a data conversion, it is of utmost importance that all individuals participating in the data conversion are aware of how to avoid HIPAA breaches.
The most important aspect of abiding by HIPAA requirements is to ensure that the data conversion is occurring in a secure place where vendors and organizations can sort through errors and communicate about specific client information. Through experience and creative thinking, Afia has created a reliable approach to data conversion that helps to navigate through an unpredictable process.
We offer data conversion services for all parts of the process and can oversee organizations through the entire process. Afia also offers our Cloud Services where organizations have the option to host their PHI with us in our secure server space to avoid HIPAA breaches. Make sure your organization is prepared for a secure, successful data conversion and contact Afia today at info@afiahealth.com.
All Thought Leadership